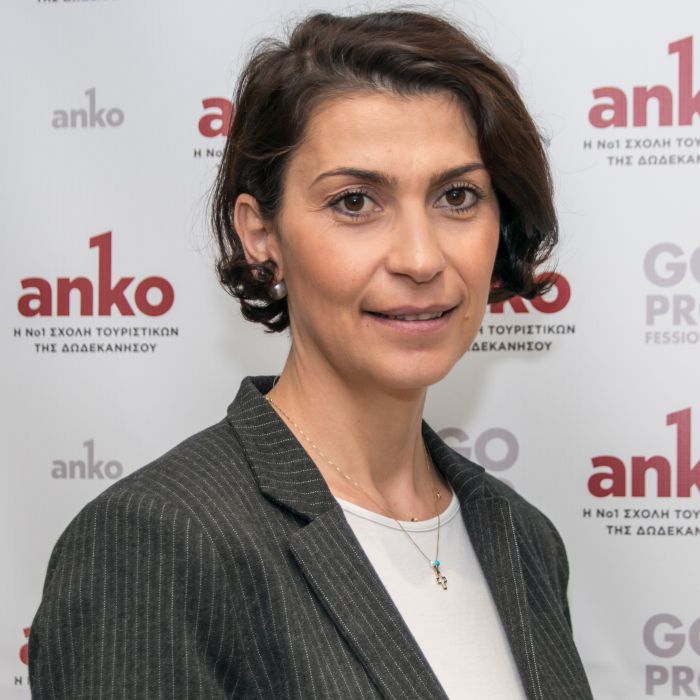 ← ALL FACULTY STAFF
Olga Mouratidou
GUEST RELATION MANAGER
Olga Mouratidou is a graduate of the Thermi Institute of Vocational training and from the School of Tourist professions of Perea Thessaloniki (Postgraduate). She has worked for 19 years in hotels, starting from the Mediterranean Palace 5 * in Thessaloniki in the catering departments.
She then worked at the Grecotel company at the following hotels: Royal Park 4 * (Captain), Kos Imperial Thalasso 5 * (hostess, captain a la carte restaurant, guest relation manager ) Mandy Rosa 5 * Small Leading Hotels of the World (Manager, Residence Manager) .
She has also worked for 6 years at the Eagles Palace 5 * Small Luxury Hotels in Chalkidiki as a Guest relations manager.
She has participated in many seminars on "Complaint Management", "Customer Service Quality", "VIP SERVICE" and "Social Media".
In addition, she has participated in many tourism exhibitions.
Currently she is in Kos at the Imperial Thalasso as a Guest Relation Manager. At the same time she teaches in the departments of Hotel Management of the ANKO Institute of of Vocational Training in Kos.