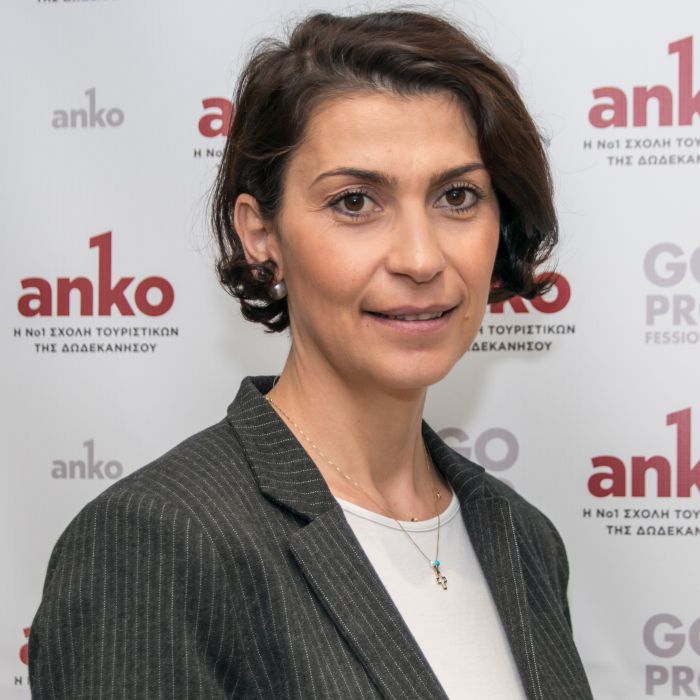 ← ALL FACULTY & STAFF
Olga Mouratidou
HOTELMANAGER
Olga Mouratidou has been an executive in the hotel industry for more than 20 years. She has worked for a lot of years in high-end hotels in the department of Guest Relations and Complaints Management.
She started her career in hotels working in the Mediterranean Palace 5 * of Thessaloniki in the field of food. She continued to enter the Guest Relations department of the Eagles Palace 5 * of the Small Luxury Hotels group, gaining experience and earning the position of Guest Relations Manager.
Ms. Mouratidou's career in the Guest Relations department continued at the Grecotel group, taking over the management of the Guest Relations departments at the Royal Park and Kos Imperial Thalasso hotels. She also served as Residence Manager at Mandola Rosa 5 * Small Leading Hotels of the World.
She has participated in many seminars such as "Complaints Management", "Quality Customer Service", "VIP SERVICE" and "Social media" and has many years of training in tourism schools.
Today she works as a manager at Ammos Resort, a member of HotelBrain. At the same time she teaches in the departments of Hotel Management of IEK ANKO Kos.