Anko SSHT introduces short culinary courses focusing upon the unique Greek and Mediterranean Cooking!
Programs of study
CULINARY & PASTRY SHORT COURSE FOR PROFESSIONALS
Authentic Greek Cuisine Master Course (10 days)
Mediterranean Cooking Experience in Greece (14 days)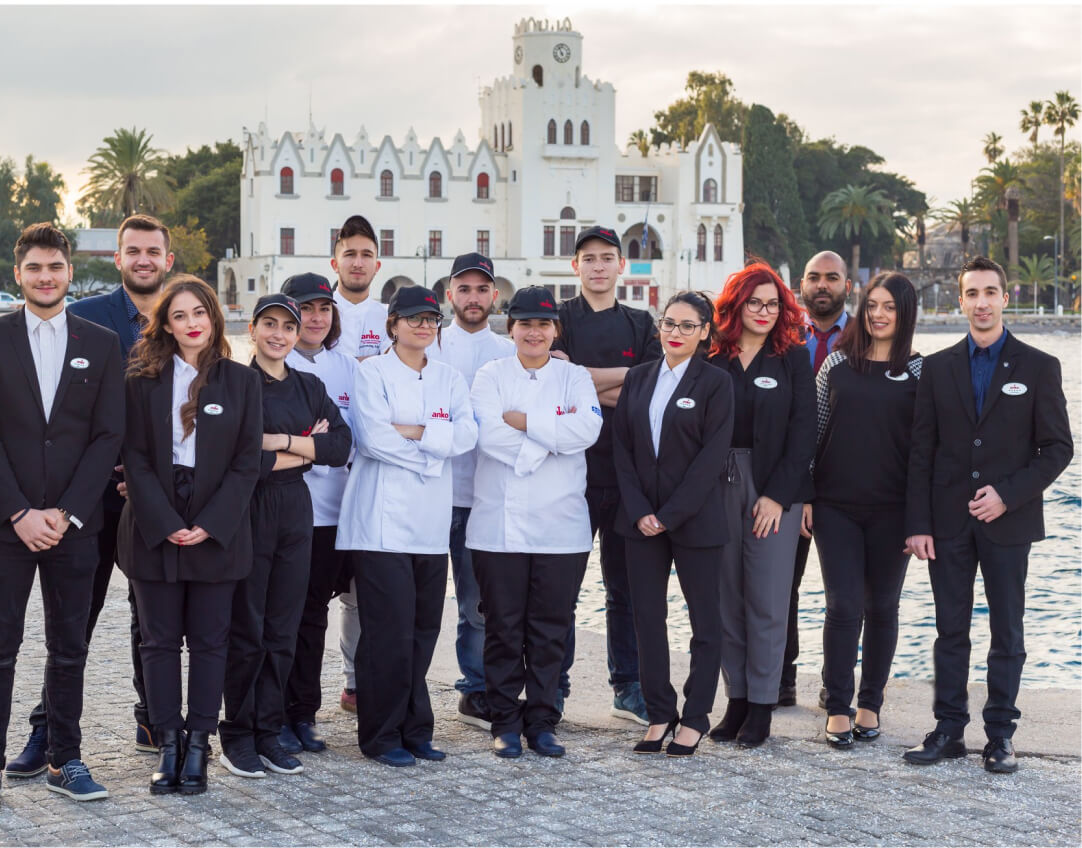 QUALIFICATIONS
Anko SSHT professional qualifications recognized by the tourism market. The school offers intensive programs in culinary arts during the summer. Participants are offered the opportunity to live and study in Rhodes or Kos learning the Greek and Mediterranean cuisine.
ACADEMIC AND PROFESSIONAL RECOGNITION
Anko's intensive programmes in Greek and Mediterranean cooking are recognized by the industry. Professionals, hoteliers, chefs, restaurant owners from all over the World are offered the chance to study and learn the Greek cuisine by the most experienced chefs in Greece.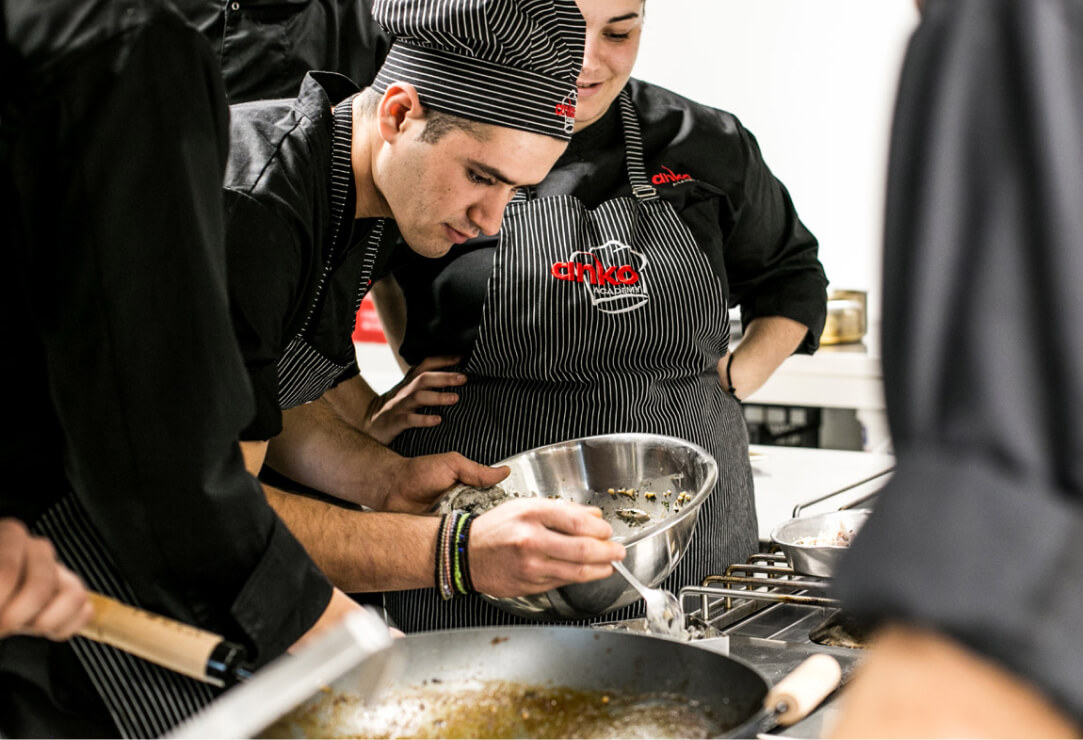 INSTRUCTIONAL APPROACH
Anko's modes of teaching include classroom instruction in small groups, research projects and case studies, use of modern technology and practical hands-on training. In collaboration with 5star luxury hotel facilities, practical training is delivered within the actual hotel facilities. Students acquire exceptional practical experience throughout the program of study.

All programs include field trips to hotels, restaurants, historical sites and businesses of particular interest. Anko's instructors are exceptional and experienced professionals with international know-how in the hospitality business. Instruction is delivered in English.

ANKO's facilities include spacious classroom facilities, culinary labs, computing labs, learning resources, areas of student entertainment and feeding. Student accommodation is provided within hotel facilities taking in consideration all the necessary measures of safety and security.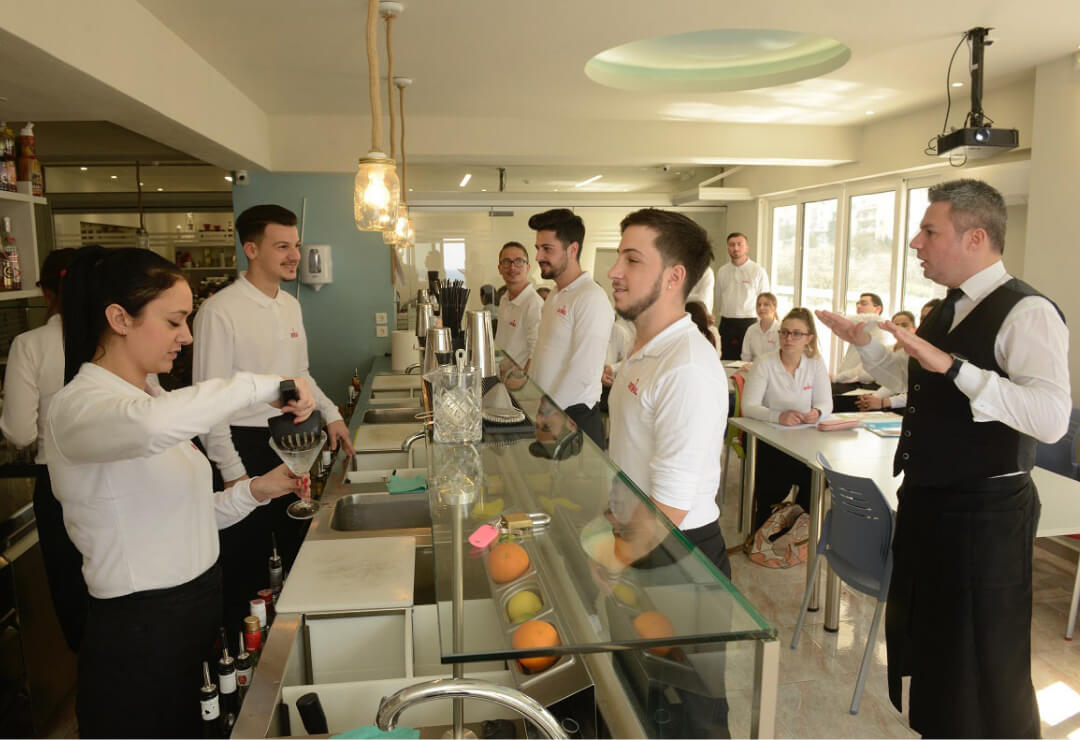 INTERNATIONAL STUDENT OFFICE
Upon acceptance, students are directed by Anko's International Office providing all necessary information and guidance (application, accommodation, documentation, safety & security measures, career development, etc)
ENGLISH LANGUAGE REQUIREMENT
Students should be able to attend all classes delivered in English. Students who need extra help in their English skills, will be suggested to attend additional English classes.
REGISTRATION
New students should be over 17 years old and apply for registration during the period of May 1 to August 31. Classes start the first week of October.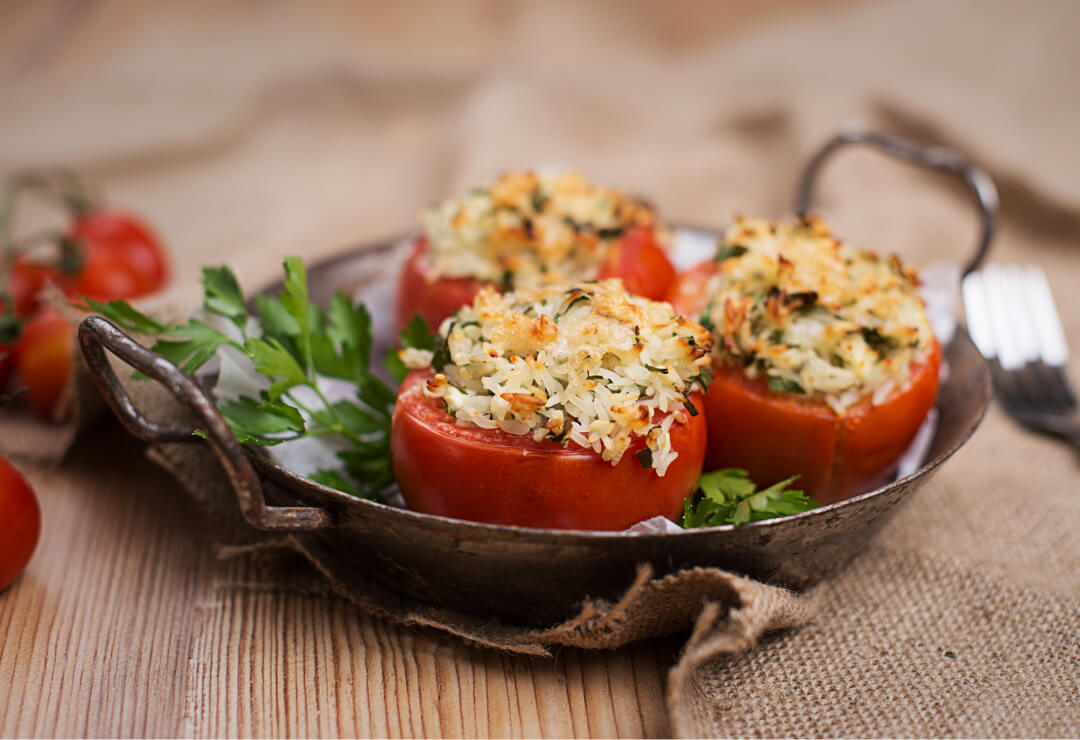 Rhodes and Greece constitute one of the most progressive tourism markets worldwide; in Rhodes alone, over 2000 hotels provide luxury high quality services in hospitality
Students live and study within a professional environment; Anko's instructors come from the hotel industry, holding the necessary experience
Studying in Greece provides the advantage of studying at a reasonable cost
All programs are delivered in English
Students live in dormitories (hotel facilities near the school) which are absolutely safe and secure; exceptional attention is paid upon the issue of health, security and safety.
Rhodes, located at the SE Aegean Sea, provides the ideal environment for students to live and study: warm, low-humidity, sunny weather all-year-round, friendly and hospitable people with a cosmopolitan culture, rich history, traditional cuisine and exceptional artistic reputation.
Special safety and security measures are taken to provide a fully secure and safe studying and living environment