The Career Office at IEK Anko is administered by a professional career counselor; the goal of the office is to guide, prepare and support students and graduates in their job search and career planning.
JOB SEARCH
One – on – one coaching session in order to be prepared for the job search process.
ADDITIONAL SERVICES
Counseling, internship placement, CV building, tutorials, ePortfolio guidance, healthcare assistance, induction seminars, housing and accommodation assistance, student ID/pass, alumni networking, free internet, student portal.
PORTFOLIO
Students attend special workshops for the ideal CV presentation.
INTERVIEW SKILLS
The students attend workshops that prepare them for the job interview. Also, they are able to negotiate about their job position with confidence and self-esteem.
PLACEMENT OPPORTUNITIES
The Career office offers our students direct placement support. Also, Anko Tourism Academy has a well-organized network of partners that provide internship opportunities.
MARKET TRENDS
Information on labor market trends and employment opportunities.
SEMINARS
Organizing training seminars and lectures to enrich the qualifications of graduates in related subjects.
CAREER DAYS
Organizing Career Days to help students keep in touch with the labor market..
Career days
Every year the "Career Days" take place at the facilities of the IIEK Anko.
At these events, potential recruiters hold interviews with students and graduates to immediately hire for any available job position at their companies. In this way both students and graduates come into contact with the labor market, with potential employers and acquire their first professional experience.
"Career Days" feature a large number of businesses, students and graduates, and the positions they offer are either for internships or permanent employment.
The success of Career Days is based on the fact that the best companies prefer the students of the IIEK Anko.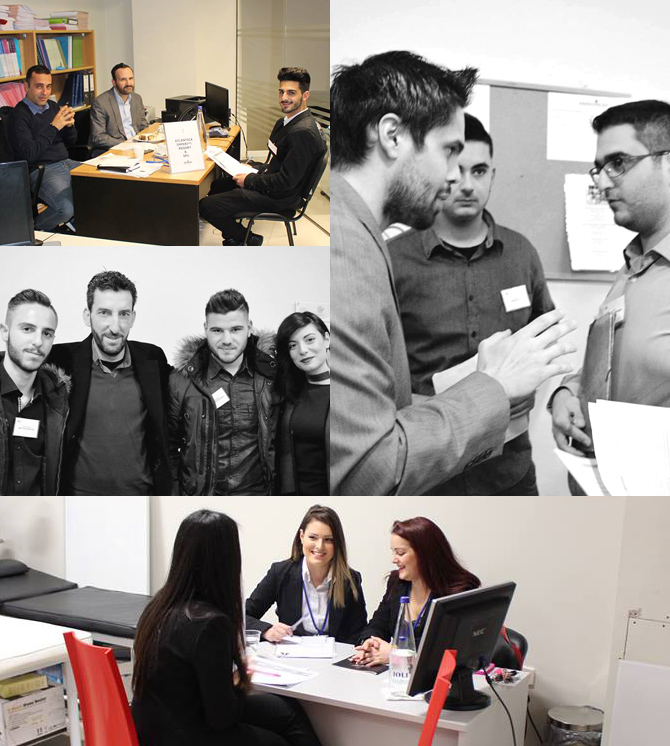 Workshops
Since practical training is mandatory, the counselor of the career Office suggests appropriate internships for students who are interested.
During the Career Days students have the opportunity to discuss with potential employers and to be directly and personally informed about jobs.
Throughout the internship, the advisor monitors the course of practice and supports learners.
Internship gives students the opportunity to gain valuable knowledge, experience and get in touch with the labor market. Thus, all students are characterized by self-confidence, readiness and maturity.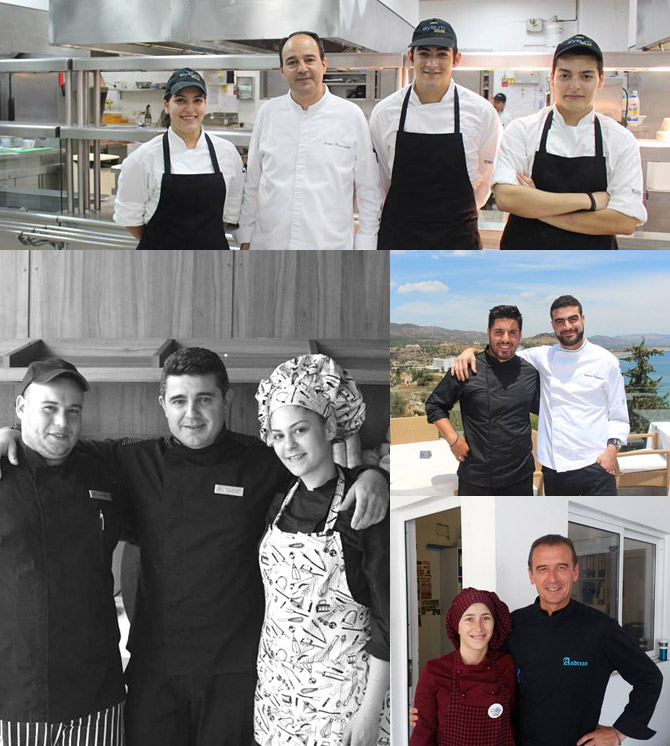 Atrium Palace hotel manager