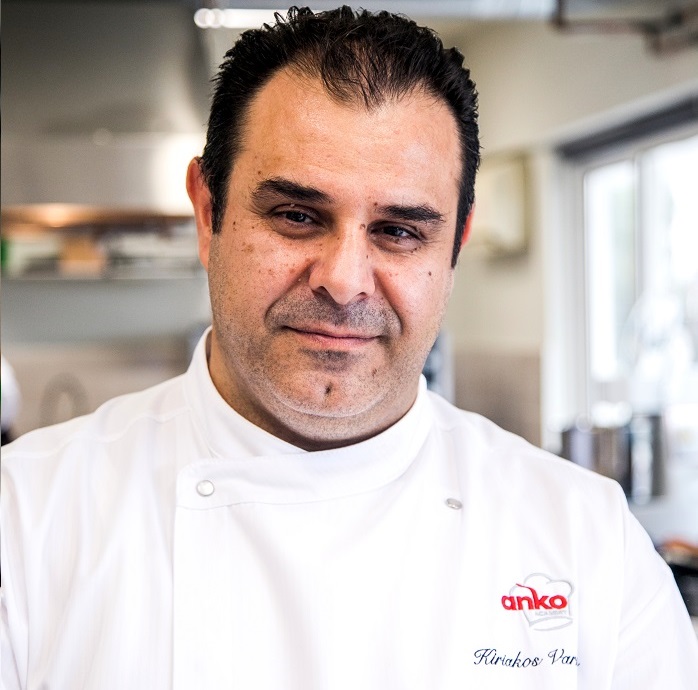 ← ALL FACULTY & STAFF
Kyriakos Varnavas
EXECUTIVE PASTRY CHEF
He is a graduate of the Confectionery Art department of THE SCHOOL OF TOURISM PROFESSIONS of Heraklion and also holds a degree in the Hospitality specialty of Economics and Management. He is also a member of the Chefs Club of Dodecanese & Cyclades.
Kyriakos Varnavas was born in Eleftheroupoli, Kavala. Since 2001 he has been a resident of Rhodes.
He has worked at hotels all over Greece. Some of them are: Creta Palace, Rithymna Beach, Corfu Imperial, Rhodes Imperial (today's Sheraton). He was also a Head Pastry Chef 3 years in Macedonia Pallas, 1 year at Atlantica Rodos Imperial, 7 years at Rodos Palladium.
He has attended a large number of seminars in Greece and abroad, such as in Ecole Lenotre in Paris. He participated in the 20-day Grecotel Pastry Chefs in association with BAVARIA HOTELBERUFSFACHSCHULE. He has participated in many Contests in Greece and abroad with many distinctions represented by pupils.
For many years he was a Professor of Confectionery at the School of Tourism Professions in Rhodes and today he is a professor in the Confectionery Arts departments of ANKO Rhodes School.
Since 2010 he has been working as a Head Pastry Chef at La Marquise - Luxury Resort Complex.