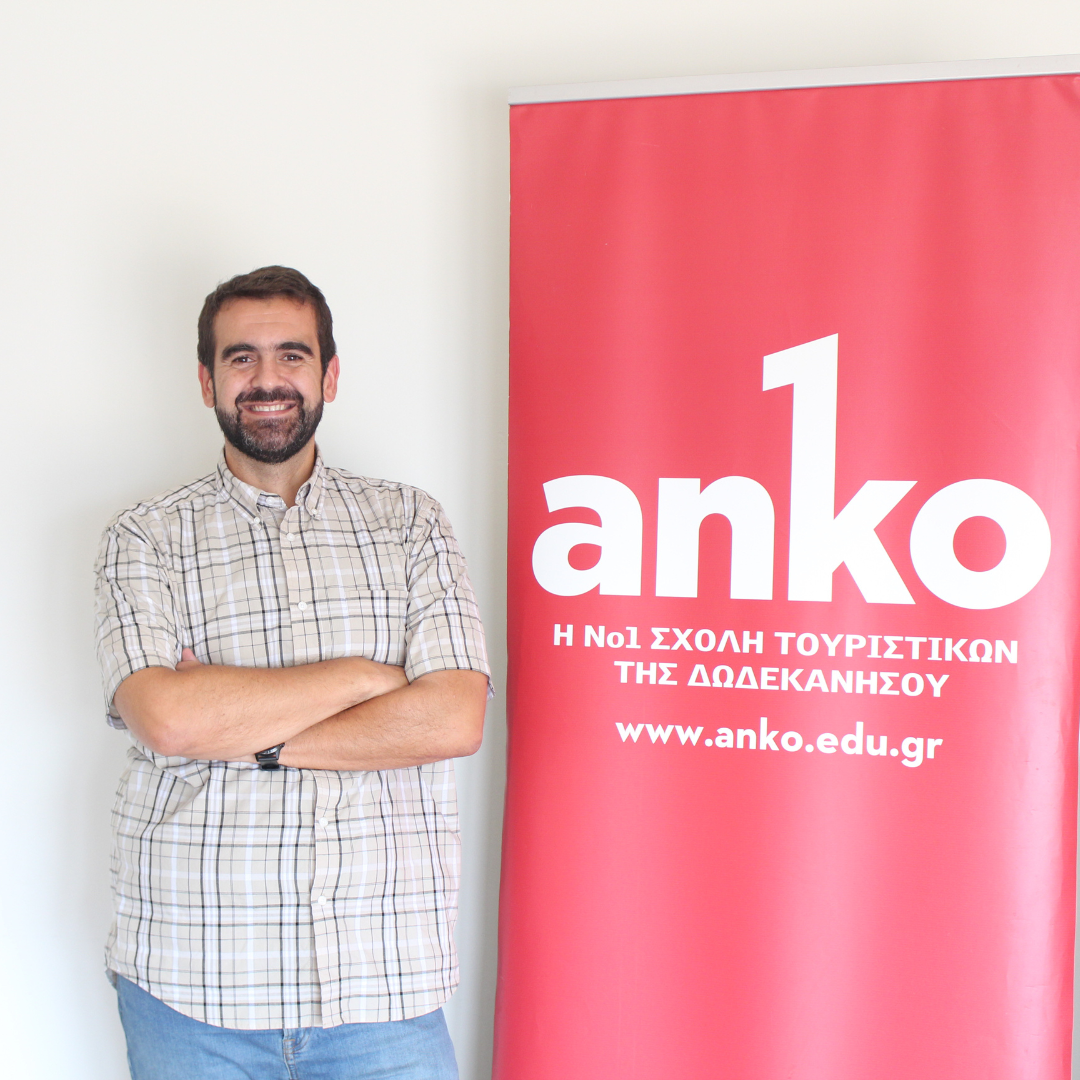 ← ALL FACULTY & STAFF
Christos Athanasiou
RECEPTION - RESERVATIONS
With a long successful course in the field of hospitality in the hotel sector in Greece and abroad, Christos Athanasiou will prepare tomorrow's professionals at the highest level - with all modern trends and knowledge.
He graduated with honors in 2002 as a Computer Engineer from the University of Luton to continue and complete in 2003 a Masters in Electronic Commerce at the Institute of Science and Technology, University of Manchester. In 2016, he received his degree as a Specialist of Tourist Units and Hospitality Institutions from the Vocational Training Institute of the Ministry of Tourism.

From 2007 to 2008 he collaborated with the Hellenic American Union as e-Learning Coordinator and IT Trainer. In the period 2008-2013 he worked at the company SIMS Metal Management as a Webview Support Supervisor to follow in 2009 his occupation as a Receptionist at the Aquarium View Hotel, from 2011 to 2014 as a Night Controller and Front Office Employee at Rodos Palladium Leisure & Wellness, from 2015 to 2017 as Front Office Clerk and Night Controller at Atlantica Imperial Resort & Spa, in 2017 as Front Office Manager and Health & Safety Coordinator at Labranda Blue Bay Resort.

From November 2017 until today, he has been working with the international hospitality service provider Meeting Point Hotel Management as IT Applications Manager, while until March 2022 he was PMS/Application Specialist Hellas & Croatia.