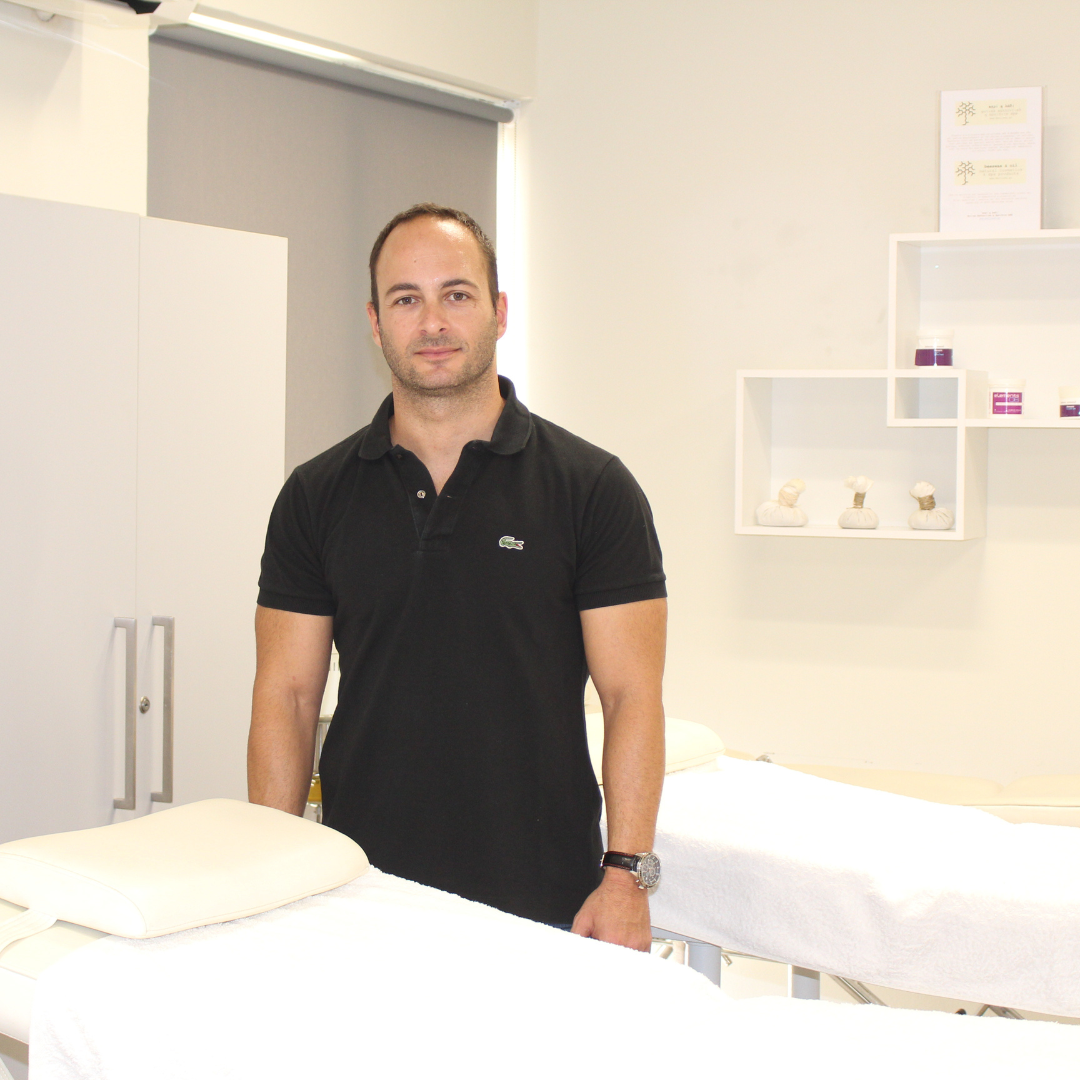 ← ALL FACULTY & STAFF
Ioannis Fhilippou
PHYSIOTHERAPY SPECIALIST
Ioannis Filippou is an accomplished physiotherapist with professional experience in the tourist and sports fields.
From 2008 until today he is responsible for rehabilitation of injuries to athletes of cycling clubs ("Rodilios", "Mesogios", "Diagoras"), athletics clubs ("Niki Rhodes", "Ages Kameiros") and triathlon (Apollon Triathlon Club) in Rhodes.

In the period 2011 - 2016 he was in charge of body treatments at the hotel "Paradise Hotel and spa - Paradise Village" in Rhodes, while since 2018 he has been working as a personal trainer at the gym "Hermes Training Studio" in Rhodes.