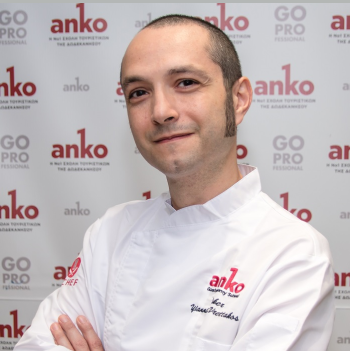 ← ALL FACULTY STAFF
Vrettakos Ioannis
BAKER
His passion about Bakery made him change his career path. From 2012 he works as a Baker. His main pursuits are brewing, molding and baking.
He has an excellent knowledge of the English Language, and skills in Computer Operation.
From 2018, he works as a teacher in Anko Academy Kos at the departments of Confectionary and Bakery.