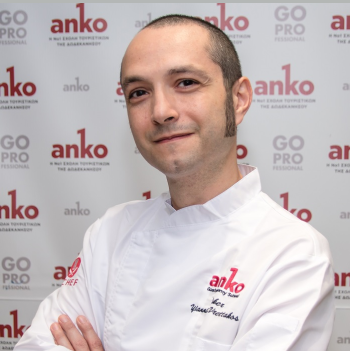 ← ALL FACULTY & STAFF
Vrettakos Ioannis
BAKER
Ioannis Vrettakos has been working as a baker since 2012.
Its main activities within the bakeries are kneading, molding and baking.

He has an excellent knowledge of the English Language, and skills in Computer Operation.
Since 2018 he also works as a teacher at Anko Academy Kos at the departments of Confectionary and Bakery.