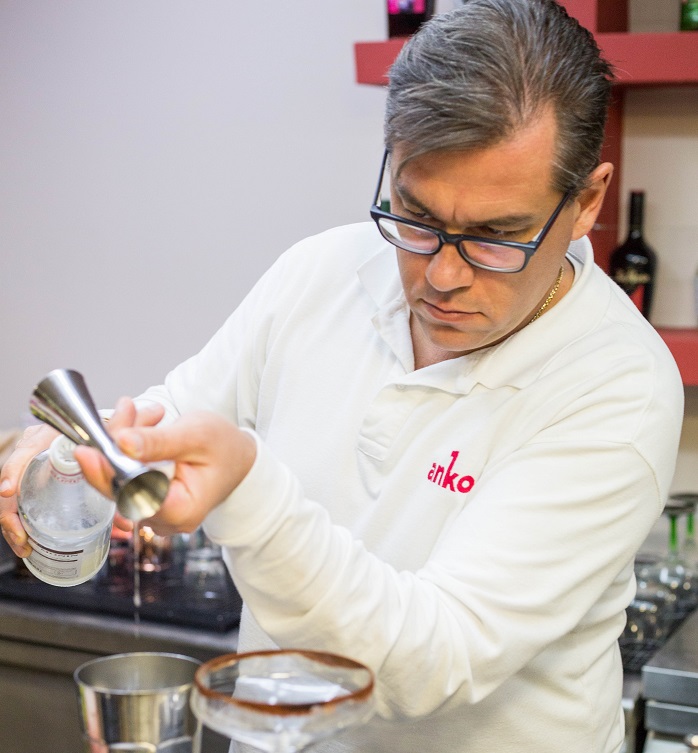 ← ALL FACULTY & STAFF
George Dretakis
BARTENDER
Georgios Dretakis has been active in the catering industry and more specifically in Bars, for more than 25 years.
Since 1996 he has been continuously trained in the field of bartending and hospitality, through seminars and presentations.
He has been working in the tourism sector since 1996, covering production positions in the food sector.
His career in the food industry began in 1996 in cocktail & wine bars in Crete. In 1999, after already working for three years in creative cocktail bars, he entered the food world of hotels. He started working at the Marmari Beach Hotel as a bartender, then worked in the hotels of the Kipriotis Hotels group, in the lobby bars and participating in conferences and big events. In 2002 he became a colsultant bartender, as he created the cocktail list of the award-winning Platanista Hotel. From 2003 to 2018, he worked in the hotel group Grecotel, filling the positions of Bar Manager and Chef De Bar in the luxury and at the same time 5 * hotels of the group (Grecotel Kos Imperial Thalasso & Spa, Grecotel Royal Park). From 2019 until today, he is Operation Bar Manager at Horizon Beach Resort.
In addition to Bar Management, it undertakes the organization and the drink & cocktail list of hotels and bars.
From 2016 until today, he is a professor in the Bartending departments (IEK & LLC) of the tourism school ANKO Academy and at the same time contributes to the organization and implementation of events and presentations that take place in the structures of the school.