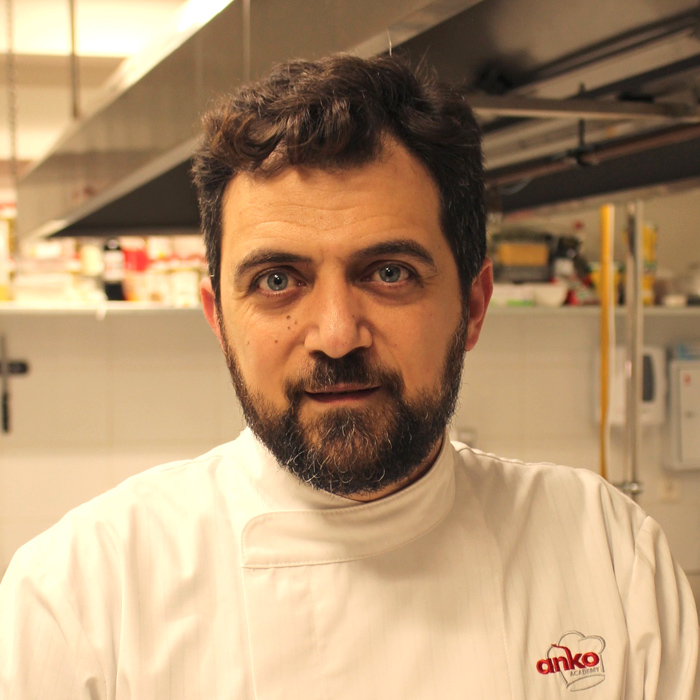 ← ALL FACULTY & STAFF
Iraklis Mpakalis
EXECUTIVE CHEF
Chef Iraklis Bakalis is a graduate of the cooking department of the School of Tourism Professions of Heraklion, Crete.
Since 1997, when he had his first contact with the kitchen, he has worked in five-star hotels throughout Greece, in companies such as Grecotel, Aldemar, Atlantica, Divani and Mitsis, as well as in a number of well-known a la carte restaurants in Athens. He regularly attends seminars related to his specialty and has specialized in the field of hotel-themed restaurants, with an emphasis on Mexican, Asian and Italian cuisine.
Recently he decided to deal, in parallel with cooking, with the art of photography as a food stylist and food photographer and is the owner of the webpage 1000 Words Photo Studio.
Today he works as an Executive Chef at the Mitsis Faliraki Beach Hotel & Spa while undertaking consulting in restaurants and events. Since 2015 he is also a professor of culinary arts at ANKO Rhodes, teaching both in the rapid-learning departments and in the IEK departments. In 2019 he curated the new department Garde Manger - Cold Cuisine which is the newest department of the school on the specialties of gastronomy.