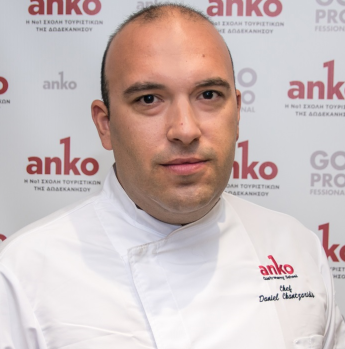 ← ALL FACULTY STAFF
Daniil Chantzaridis
CHEF
He was born in Thessaloniki. His passion about cooking made him study at the Culinary School in Macedonia.
After his studies, he worked as an intern at a restaurant in Cologne, Germany. He came back to Greece, where he started working as a chef in hotels in the Dodecanese.
He is specialized in Italian cuisine, while he attended a lot of seminars regarding the Italian Cuisine. Moreover, he attends various seminars continuously to update his knowledge.
From 2018, he works as a teacher in Anko Academy Kos at the departments of Cooking.