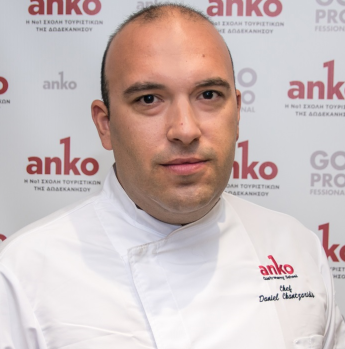 ← ALL FACULTY & STAFF
Daniil Chantzaridis
CHEF
He was born in Thessaloniki. His passion about cooking made him study at the Culinary School in Macedonia.
After his studies, he completed his internship at a restaurant in Cologne, Germany. He came back to Greece, where he started working as a chef in hotels in the Dodecanese.
He is specialized in Italian cuisine, while he attended a lot of seminars regarding this cuisine. Moreover, he attends various seminars continuously to update his knowledge.
Since 2018, he works as a teacher in Anko Academy Kos at the departments of Cooking.