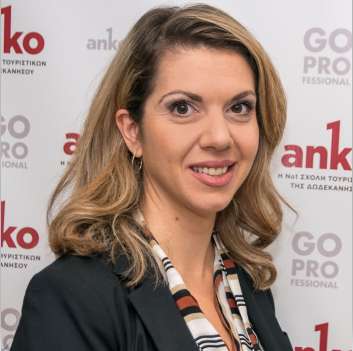 ← ALL FACULTY & STAFF
Anastasia Orfanoudaki
DIETICIAN-NUTRITIONIST
Anastasia Orfanoudaki studied at the Technological Educational Institute of Crete , in the Department of "Nutrition and Dietetics", from which she graduated in 2004 with honors (9.1) and with two scholarships from the foundation of State scholarships.
During her studies she offered volunteer work at the hospital of Kos, while after completing her studies, she performed a six-month internship at the "Metropolitan" hospital in Athens. Then she worked for 6 months at a well-known dietary office in Glyfada, Athens.
Since June 2005, she works as a dietician-nutritionist, maintaining her own dietetic office, while at the same time attending seminars and taking part in conferences, so that she can be informed of any scientific development in the field. From September 2007 and for 15 months she specialized in eating disorders, acquiring yet another diploma, the "Diploma in practitioner Skills for eating disorders" from the "National Center for Eating Disorders UK".
The last years, she is a member of Anko's academic staff, teaching courses in the culinary, pastry and Hotel Management departments.