The action is aimed at 166,000 scientists from the following disciplines:
The action is aimed at 166,000 scientists from the following disciplines:
Lawyers

Doctors (including dentists, psychiatrists and other medical staff)

Engineers / Architects

Economists / Accountants

Educators

Researchers
The 100-hour training programmes using the E-Learning method will aim to upgrade the digital skills of the beneficiaries and digital transformation in the corresponding branch without cognitive or age requirements, while the relevant certificate will be given.
The educational allowance for attendance will be 600 euros per trainee and will be paid in two installments upon completion of each teaching module in April.
Anko provides you with all the Training Objects:
1. Personal Data Protection (GDPR / DPO).
2. Public Electronic Competitions.
3. E-Commerce-E-Commerce with Modern Software and Tools
4. Basic Digital Skills in software of the most recent period.
5. Modern digital applications / Digital signature - Digital certificates - Digital response to public / Teleworking & Teleconferencing.
6. Smart building planning technician (SMART BUILDINGS).
7. Project Management & Internet Cooperation.
8. Modern educational techniques in a digital environment.
9. Measures for the prevention and control of infections related to health care facilities.
10. Use of promotion techniques and tools through the use of social media (SocialMediaMarketing) with modern tools and Mobile applications.
Fill in the Interest Form and you will immediately receive information about the necessary procedures for joining the program.
Telecommunication systems
For the provision of Telecommunication Services to the beneficiaries will cooperate with the approved Complete Telecommunication System of the company:
"DIMITRA" EDUCATIONAL ADVISORY SA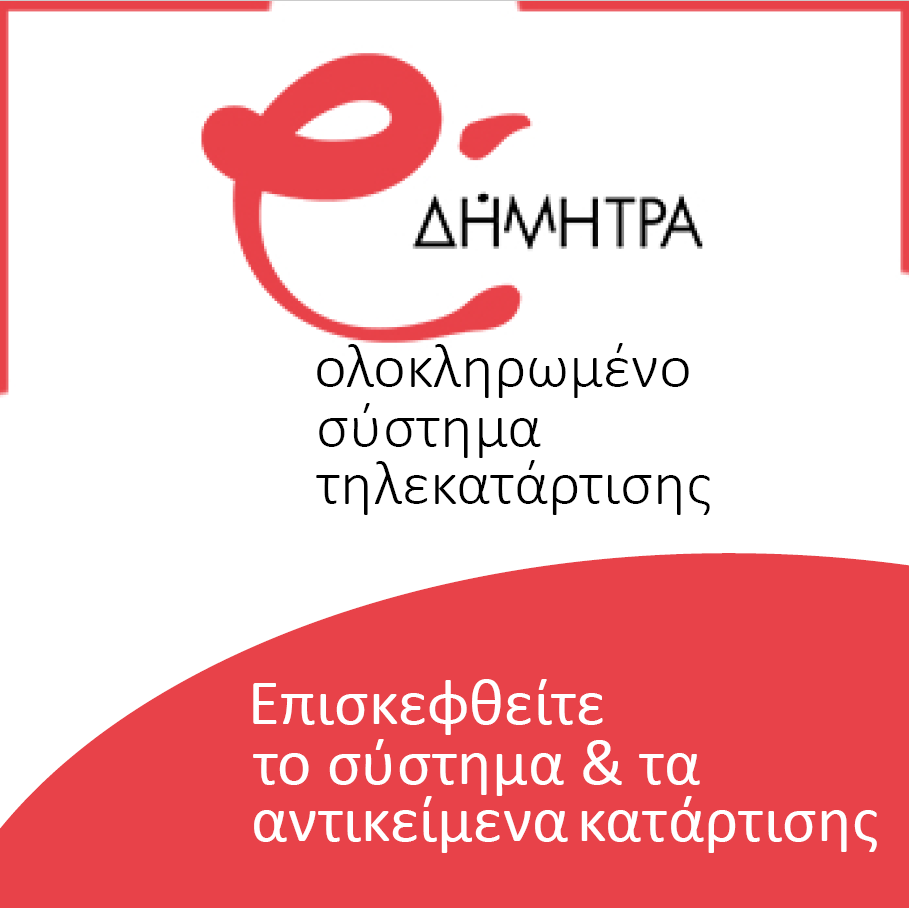 Additional information can be found on the official website at ERGANI https://elearning.yeka.gr
The program is co-financed by the European Social Fund under the OP.