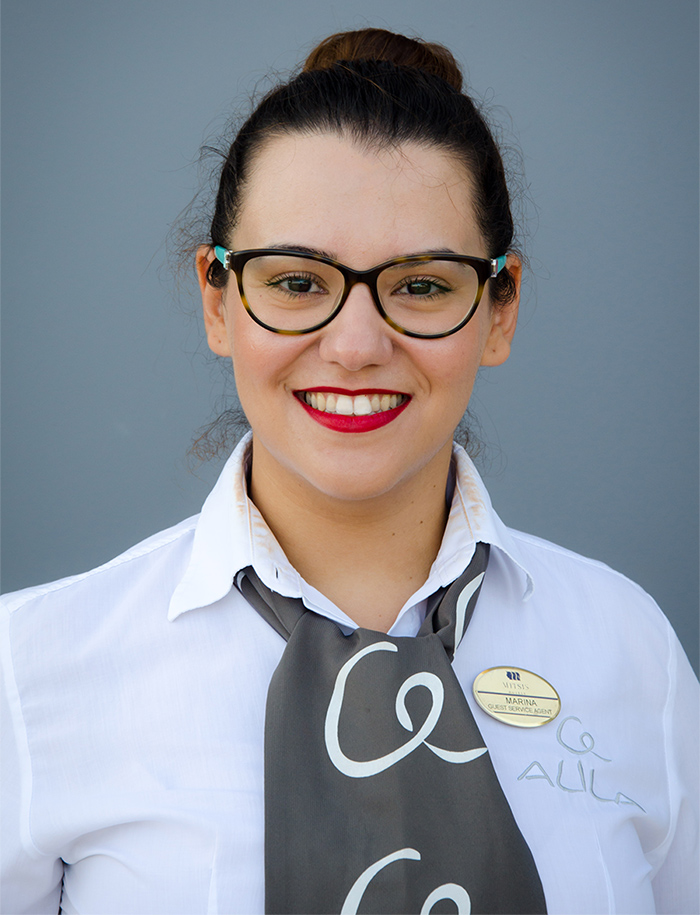 ← ALL SUCCESS STORIES
Hatzizaharia Marina
Ηotel Management
Graduation year 2017
Marina had been working in the Hospitality Industry and, more specifically, at the Reception of a small hotel unit in Rhodes, before she even started her studies.
Her contact with people and the satisfaction she received by serving guests was the main factor for her career choice. With the firm belief that tourism constitutes a primary source of revenue for the island of Rhodes, she chose to study Hotel Management in ANKO , in order to improve herself in her job and develop further.

Being one of the best students in the Hotel Management class, she considered it a great chance to have the ability to study and maintain direct contact with the environment of Rhodes and the intense tourism activity. Today , Marina works as a Guest Services in the exclusive 5* Alila Resort Hotel of Mitsis Group, where she is now a colleague with many of her teachers in ANKO.
"When she first started, she remembers that she was enthusiastic and quite curious about a new cycle of experiences she would be offered.The thing she remembers to have liked more was that , through her studies in ANKO, she received a lot of substantial knowledge on the operation of all the departments of a hotel, while at the same time, she got acquainted with a lot of the Hospitality Industry professionals who were her teachers, who gave her all the necessary knowledge and experience but also stood by her side whenever she needed it."