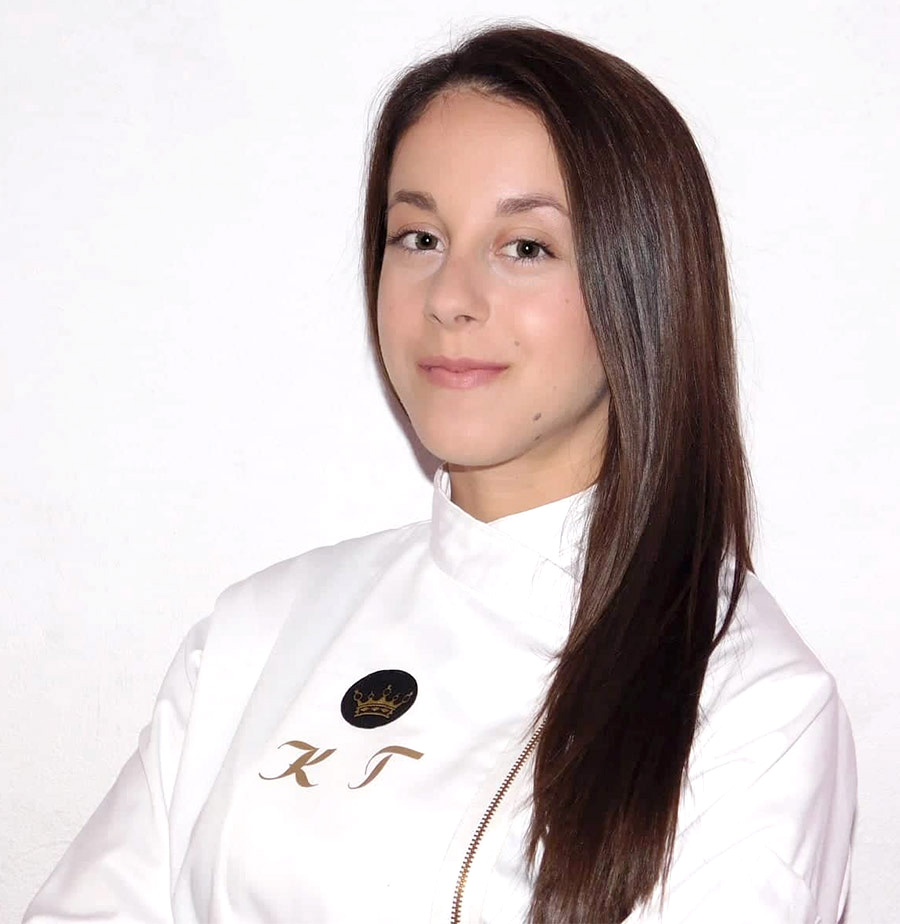 ← ALL SUCCESS STORIES
Gonidaki Katerina
Technician of Cooking Art-Chef
Graduation year 2016
We could say that Katerina had a passion for cooking since she was a young girl, as she comes from a family with a tradition in the catering business.
So, Katerina left the island of Patmos and came to Kos to make her dream come true by attending the Cooking Art class. As a student, she showed passion and willingness. She always participated in all the activities of the academy and always asked for counseling from the teachers and the administrative staff of the academy in her every step. ANKO is proud because Katerina grabbed the chance and took part in the semi-finals of the European Young Chef Award 2018 contest.
Cooking Art is my great love, it is what fills my life!

«ANKO has supported me in making my dream come true and in having immediate professional settlement in this field. I would like to stress that for me they are my second family now as they have been supporting me continuously in my every step.' Thank you' would be the least I could say to express my gratitude».