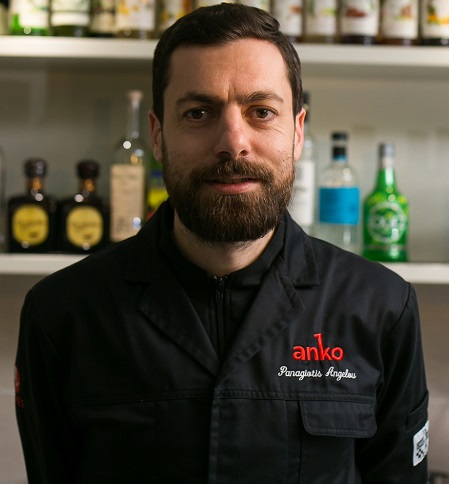 ← ALL FACULTY & STAFF
Panagiotis Aggelou
BARTENDER-BARISTA
Aggelou Panagiotis has a long career in the field of food. He has studied tourism at the ATEI Heraklion, has attended the International Bartending program at the Shaker Bar School in London, where he completed his WSET Level 1 exam in Spirits.
He is certified by Barista from SCA and constantly informs about developments and new trends in the field, attending or participating in specialized seminars with Greek and foreign experts in the field, as well as visiting exhibitions and international events in the industry.
He has also been awarded international competitions at the Mediterranean Cocktail Challange where in 2014 he won 2nd place, in 2017 he participated in the Greek final of the Bacardi Legacy Cocktail Competition and in 2018 in the Greek World Class Cocktail Competition by Diageo.
In his professional career, he has been working closely with Hytra Michellin Star Restaurant as a bar leader, the Baba Au Rum team of one of the best bars in the world, the Noel Holiday Bar as a Bartender and the 3E's as a trainer. He has also been trained and worked by the French group Groupe Bertrand for 2 months in Paris. Known collaborations in Rhodes were Bistrot46 as a store manager, The BalckAdder Pub as Bar Leader and Sissitio Fine Art & Taste Culture as a store manager. |