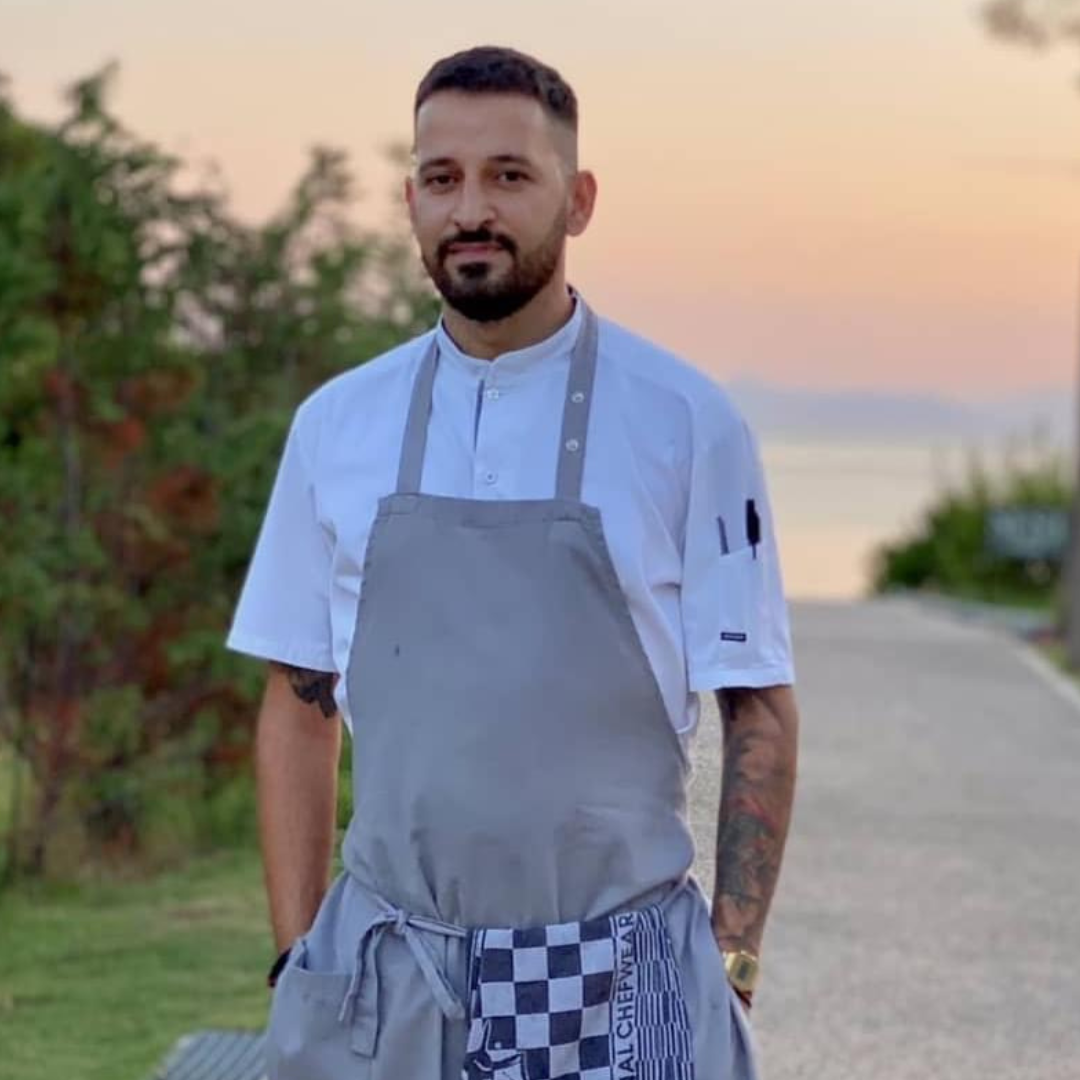 ← ALL FACULTY & STAFF
Nikos Efstratiou
Executive Chef
Nikos Efstratiou is an Executive Chef with 13 years of critically acclaimed work preparing delicious healthy dishes in 5-star hotels and leading restaurants in Greece and abroad. Specializes in preparing menus that attract and retain customers.
He has excelled in Oversawing business operations, inventory control, and customer service for restaurant, verifing compliance in preparation of menu items and customer special requests and maintaining high food quality standards by checking delivery contents to verify product quality and quantity.
He has worked with leading companies such as,
Aqua Grand Hotel, Elli Beach Restaurant & Bar, Amalfi Coast, Elysium 5 stars Luxury Hotels and SPA, Lindos Blu 5 Star Small Luxury Hotels and Suites, Jasper Gastro Restaurant, Ronda Restaurant, Kalithea Mare 5 Star Hotel (Rhodes)

Elivi Hotels (Skiathos)

Quintonil, 3 Star Michelin Restaurant and number 12 best restaurants of the world (Mexico City)

Geranium 3 Star Michellin, Top 5 Best Restaurant in the world, Copenhagen (Denmark)

Nerua Restaurant. Number 40 in the 50 Best Restaurant of the world, Bilbao (Spain)
In Anko Group he is teaching the class of Gourmet Cuisine.