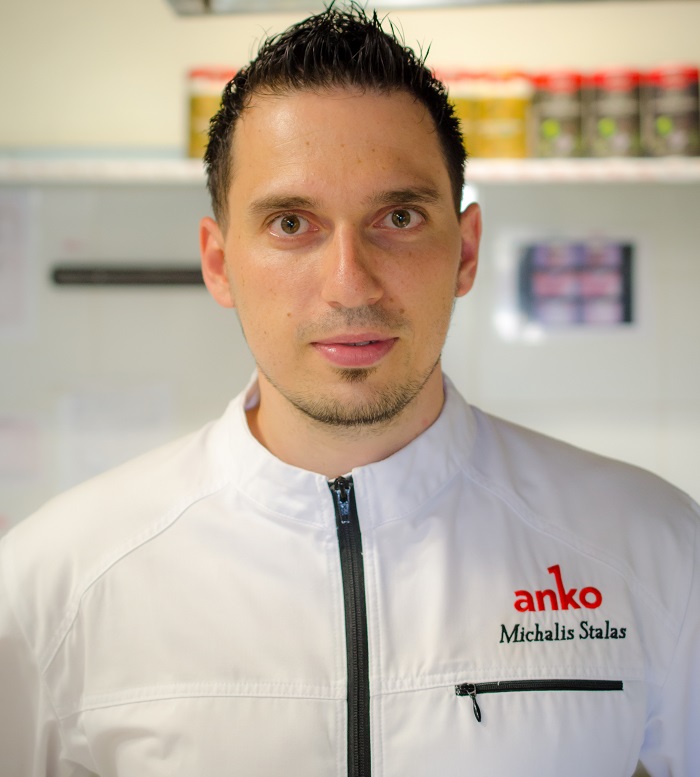 ← ALL FACULTY & STAFF
Michalis Stalas
EXECUTIVE CHEF
Genuine Dodecanese from Kalymnos was professionally involved in cooking as soon as he graduated from the public IEK of cooking of Rhodes. He believes that one of the key elements a cook should have is humility and commitment to what he does. This way he becomes creative and evolves in the field of gastronomy.
After finishing his studies, he staged in famous restaurants such as (among others) "De Jonge Dikkert" (Bib Gourmant) in Amsterdam and the three-star "Arzak"" in San Sebastian, Spain.

Afterwards during his career he worked in many hotels and restaurants of Rhodes, as well as catering (Atrium Group, Imperial Rhodes hotel and convention center, Sheraton, etc.). He likes to attend seminars, the evolution of cooking and modern techniques always based on the tradition of gastronomy. He has taught for some years at the IEK of cooking of Rhodes.

Since 2019 he has been working as executive chef at Rodos Palace and is responsible for the fine dining restaurant "12 Islands" (modern cuisine) "Ambrosia" (Greek and Mediterranean dishes), "Castellania" (Mediterranean cuisine), "La Terasse", "Gallery" (international cuisine) and finally the "Family" (snack).
Today he works as a professor in the departments of IEK Cooking at the Anko Rhodes School.