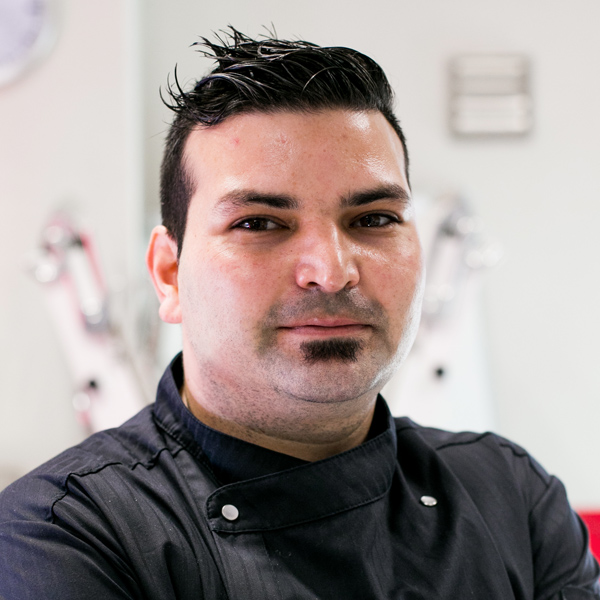 ← ALL FACULTY STAFF
Kostas Savvis
EXECUTIVE PASTRY CHEF
Kostas Savvis graduated from the T.E.E of Economics and Management and then studied Confectionery at the School of Tourism Professions in Rhodes.
He also has a Military Cooking Degree and made his 6-month practice at the Rodos Palladium. He has worked as a Confectionery Assistant in the well-known Mikes' Confectionery chain as well as in the well-known Stani Confectionery chain.
He has also worked as a Confectioner at the Milou Playhouse in Rhodes and was the 3rd Confectioner at the Rodos Palladium, B 'Confectioner at the Kresten Royal and Pastry Chef at th AquaGrand Hotel, Princess Adriana Hotel and Lindos Imperial Hotel.
Currently, he is a Pastry Chef at the Atlantica Sensatori in Rhodes and a teacher of Confectionery Arts at ANKO Rhodes in Confectionery Arts department.