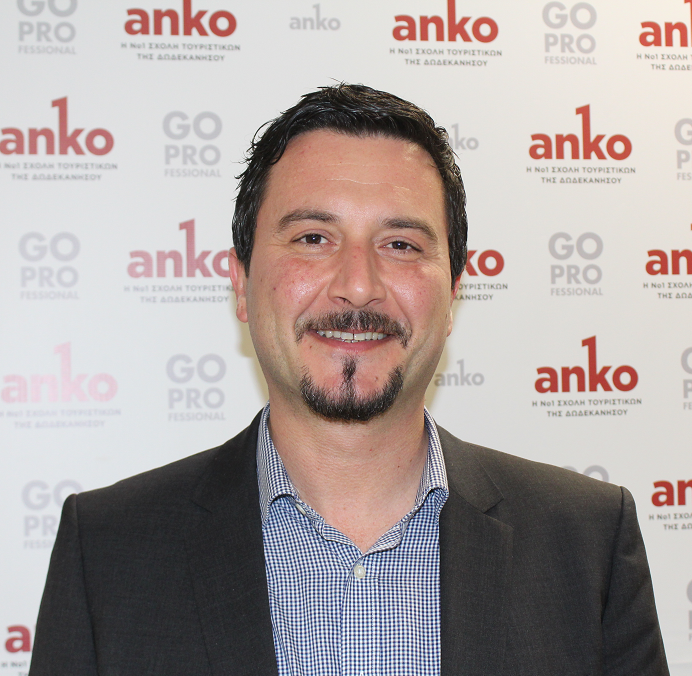 ← ALL FACULTY & STAFF
Kostantinos Chatzimarkou
HOTEL OPERATION MANAGER
Kostas Chatzimarkos graduated from a college and university in England and holds a BA degree in Travel & Tourism.
Since 2000 he has been an active businessman in the field of food and nightlife in Rhodes. In addition, since 2004 he works in the hotel sector, having taken over the Maitre D'Hotel and F & B manager role in important businesses on the island.
Today he works as an Operation Manager at the hotel Kouros Exclusive.
In the past 4 years, he has been teaching theoretical and practical courses, such as Tourism, Restaurant Organization and Operation, and Serving Techniques both in the Institute of Vocational training departments and in the center for Lifelong Learning.