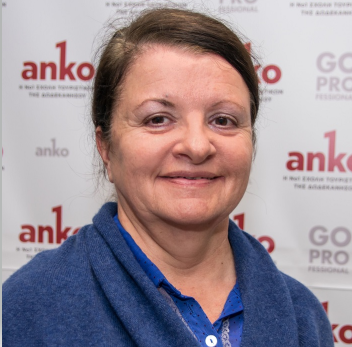 ← ALL FACULTY STAFF
Cathrine Marchand
FRENCH TEACHER
She has graduated from Montepellier University from the department of Greek Literature . Also, she has the Baccalaureat diploma. In 2001, she completed her studies at the Courbevoie College.
She has been working for many years as a translator and a French teacher .
Her Mother Tongue is French and she speaks fluently Greek and English.
From 2016 she is a French teacher at Anko Academy Kos.