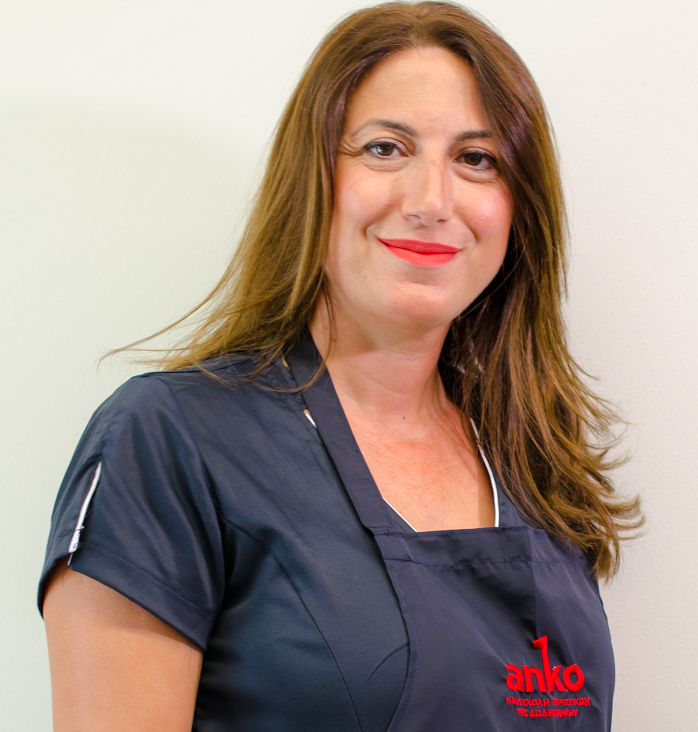 ← ALL FACULTY & STAFF
Ioanna Theoulaki
BEAUTICIAN
Ioanna Theoulaki is a graduate of Aesthetic Arts & Cosmetology of the Athens Technological Educational Institute. In 2015 she attended a seminar on Spa management and the sales of cosmetic spa products.
She has 14 years of teaching experience in Aesthetics and she is well acquainted with Laser Hair Removal.
She has been trained by Eurotel in the Aphrodite special hotel spa program. She has excellent first aid knowledge and certification of all the therapies of the THALGO Company.
Her career began as a beautician at the Purity Beauty Center. She has worked in Secondary and Tertiary Education as a teacher of aesthetic arts. In 2005 at the Aldemar Paradise Mare she was responsible for the spa department.
Since 2010 she has been working as a spa manager at the Rodos Palladium Leisure & Wellness Hotel and is also a professor at ANKO Rhodes, as well as in the Spa and Spa managers' rapid-learning courses.