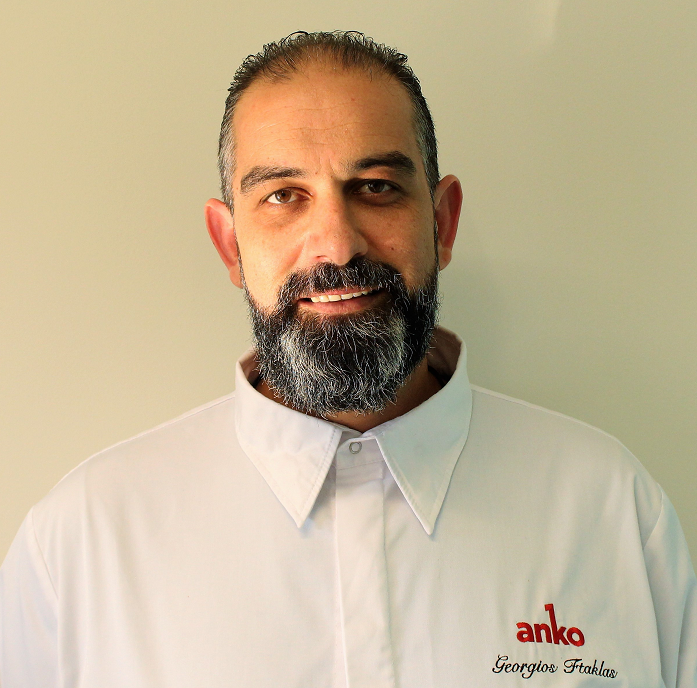 ← ALL FACULTY STAFF
Georgios Ftaklas
EXECUTIVE CHEF
Chef George Ftaklas graduated from the Technical and Professional School of Tourism of Thessaloniki in 1998, when he received his Diploma in the Culinary Art.
In July 1990 he started working at Mira Mare Beach Hotel as Commis Chef.
He has worked in many hotels in Greece and abroad such as Lindos Memories Wellness & Spa as an executive chef, La Marquise Luxury Resort Complex as a sous chef, Rhodes Palladium Leisure and Wellness and Hilton Glasgow as a Demi Chef de Partie.
In 2016 he participated in the 6th Premier Gastronomy Festival with Contemporary Mexican Cuisine for 5 * City & Resort Hotels, with Chef Omar Morales from Le Cordon Bleu Mexico.
In 2017 he participated in seminars in Paris such as Cordon Bleu Paris specializing in sauces and modern techniques for broths and fulfilled hands on practice at Ritz Escoufier Hotel in Espadon's lunch and evening menu which have 1 and 2 Michelin stars, respectively, with chef Nicola Sal, who was awarded the chef of the year in 2016.
In 2018 he attended the seminar Best of Alain Doucasse at the Doucasse educational school in Paris.
He is currently working at Mitsis Alila Resort & Spa as an Executive Chef and at ANKO Rhodes, as a Culinary Arts teacher in the rapid-learning cooking departments, as well as in the departments of Confectionery and Hotel management of the Institute of Vocational Training.