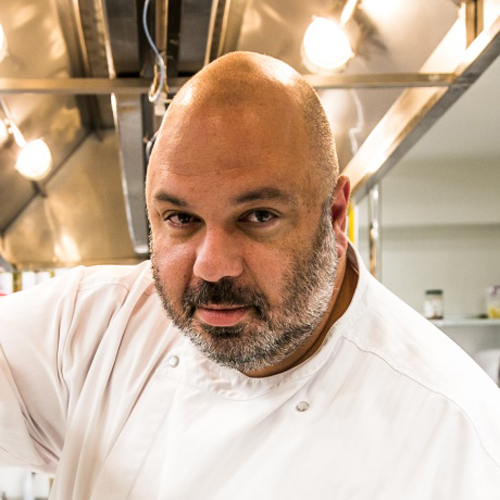 ← ALL FACULTY & STAFF
Evangelos Morfinos
EXECUTIVE CHEF
Chef Evangelos Morfinos studied at the Tourism School of Rhodes in the Culinary Arts Department, at the Public School of Meat Professions and at Anko in the Pastry Chef Department.
He has worked at large hotels in Greece and abroad, such as Rodos Palladium Leisure & Wellness in Rhodes, Neptune Hotels - Resort & Convention Center & Spa in Kos, Hilton Rhodes Resort, Grecotel Hotels & Resorts in Rhodes, Oceanis Hotel Hotel Rhodes, Esperos Palace Resort in Rhodes, Elysium Resort & Spa, Hilton Cyprus in Nicosia, Cyprus, Amathus Beach Hotel Rhodes, Hilton Copenhagen Airport (Kastrup, Denmark) and Hilton Glasgow Hotel in Glasgow, Scotland. Apart from hotels, he has also worked at restaurants as a chef such as Moooi Restaurant and Paragadi Seafood Restaurant (Cyprus, Nicosia) as a Guest chef.
In addition, it should be noted that the chef has taken part in international cooking contests, winning the third place in the international gastronomy competition held in Turkey in 2004.
The chef has a wealth of professional experience in cooking and in the management of raw materials and his educational experience is huge, as he has taught at the State School as a lecturer in the Culinary Arts department.
Currently he works at the Olympic Palace Hotel as an Executive Chef and teaches Culinary Arts in ANKO Rhodes.