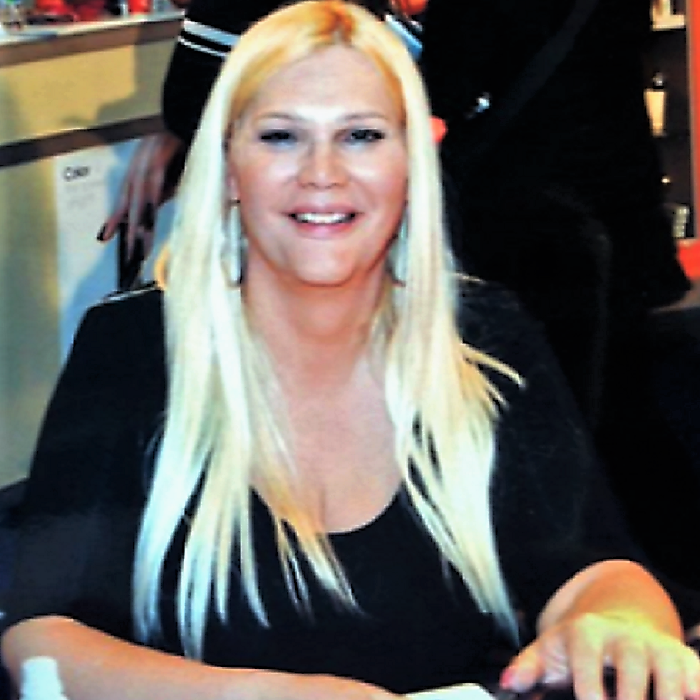 ← ALL FACULTY & STAFF
Elena Chiou
NAIL ARTIST
Elena Chiou studied at the Nails Technician Academy and at the Nails NSI Academy in New York, USA.
She has attended seminars on new techniques and presentation of new materials around the world from 2000 until today.
She worked for eight consecutive years in New York, USA, two years in Patras and bought a shop and a NSI school in the area of Kypseli in Athens and Patras.
She has dealt with the promotion of products in Europe and in other countries.
She has worked as a Tester Nsi producer manager for Greece for 4 years and as a NSI and OPI technical consultant.
She took part in competitions such as the French white sculpture acrylic championship in Düsseldorf, Germany 1998 and the Nail Olympic hair & nails conference convention center, Las Vegas, USA, winning the first place.
Since 2000 she has been in exhibitions on beauty in Greece, Cosmetica in Germany, Belgium, Luxembourg and Cosmoprof in Bologna Italy.
Currently she works as a professor of Manicure-Pedicure-Onychoplasty at the departments of the institute of Vocational Training and in the intensive courses at ANKO of Rhodes.