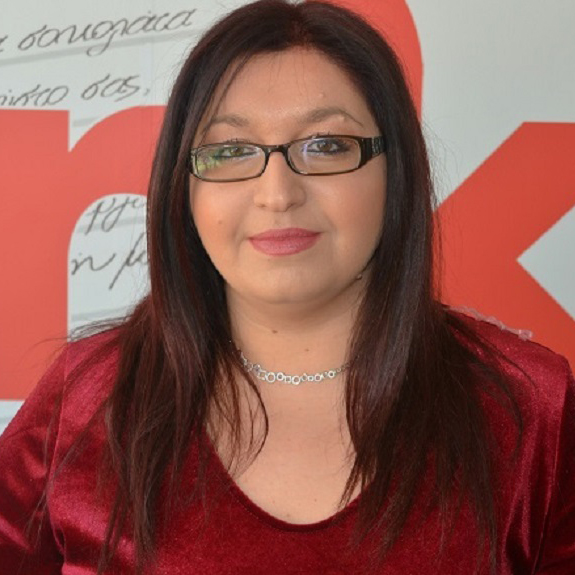 ← ALL FACULTY STAFF
Vassiliki Chlorou
Teacher of German Language
Vasiliki Chlorou is a graduate of the German language and literature Department of the Aristotle University of Thessaloniki with undergraduate specialization in teaching and linguistics.
Her internship took place at the Kirchliche Pädagogische Hochschule Wien / Krems Pedagogical Training Institute in Austria.
She has attended training courses at the Ruprecht-Karls-Universität in Heidelberg and the Westfälische Wilhelms-Universität in Münster.
After completing her studies she worked in Primary and Secondary Education in Evros. For many years she taught the German language in the private sector as a course teacher.
In recent years she has been working as a German teacher at Anko Kos, while at the same time for the last four years she has been a member of the editorial committee of the aktuell magazine - Panhellenic Association of German Teachers.